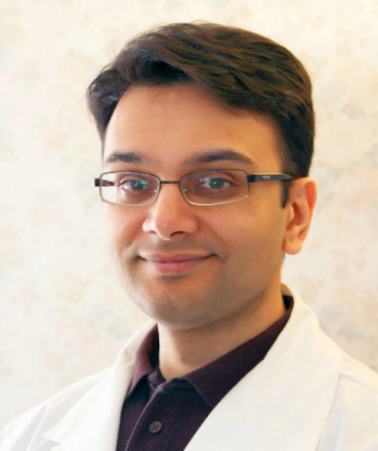 Zen-Ohs Acupuncture's lead Practitioner and founder is Billy Shonez Singh.  From a young age, Billy had trained in various Asian martial arts such as Tae Kwon Do and Southern Chinese Kung Fu styles such as Hung Gar and Wing Chun.  His interest in the healing arts naturally grew from there.  His approach towards East Asian medicine is summed up under the philosophy of "one medicine from many directions."
Billy has received training from the New York College of Health Professions in Syosset, New York, where he was a student in the Massage Therapy program. He graduated from the New York College of Professions with a BPS/MS degree in Acupuncture.
Moving forward from this knowledge base, Billy obtained his Master's Degree in Acupuncture, and is board certified as "Diplomate of Acupuncture" and "Diplomate of Chinese Herbology" by the NCCAOM (National Certification Commission for Acupuncture and Oriental Medicine). He is also licensed by the Office of Professions to practice acupuncture in New York.  He is also authorized to treat injured workers under the Workers' Compensation Law, as a Licensed Acupuncturist.
Billy Singh also attended the New York College of Traditional Chinese Medicine in Mineola, New York. It is there that he did his Certification in Chinese herbology and trained with highly esteemed herbologists, Dr. Libang Zhang and Dr. Yongshun Bei.
He has learned Zheng Gu Tui Na (Chinese medical massage) from noted authors and acupuncturists, Tom Bisio and Frank Butler. In addition to this, he had studied Gong Fu Sports Medicine seminars with Tom Bisio which entails topical and internal herbal remedies, acupuncture, acupressure, and Qi Gong exercises from Xing Yi Quan (Heart-Intention Boxing) and Ba Gua Zhang (Eight-Trigrams Palm).
Among the many accomplishments Mr. Singh has achieved, he was a contributing author to Gancao.net for his case study on the treatment of diabetic neuropathy with acupuncture as well as to the South Asian Times.
He was an author to the NYCTCM Acupuncture & TCM Blog for his work regarding rheumatoid arthritis, hypertension, pain syndromes, and diabetic complications.
He has also performed volunteer work for breast cancer patients and breast cancer survivors suffering from the side-effects of chemotherapy and radiation therapy through acupuncture, at the You Can Thrive Foundation in Manhattan, NY in 2009.  In 2014, he was honored by Mom's Who Kick and the Hispanic Network for raising funds for awareness for breast and ovarian cancer.
Billy Singh has trained with the American branch of the Donguibogam Academy in Sports Korean Medicine with Dr. Songchul Ha, Ph.D., KMD, Dr. Hyunsam Lee, Ph.D., KMD, Dr. Hanseong Kim, Ph.D., KMD, and Dr. Kyungsoung Sang, Ph.D., KMD.  Each of these doctors has treated athletes ranging from the Iranian and Korean Volleyball Teams to the National Tae Kwon Do Team in South Korea.